Although the roof on your home can last for many years, there might come a time when it's time for a replacement or an upgrade. A new roof can be part of an overall home renovation project, or it can be a stand-alone remodeling project. As you look for roofing companies in Tampa to hire for your roof remodel, it can be helpful to consider the benefits of a renovation and what it can mean for your home.
Remodel to Improve the Look of Your Roof and Home
One major reason to consider residential roofing services in Tampa, such as a roof remodel or replacement, is that it can increase the appearance of your home dramatically. People talk a lot about curb appeal when it comes to homes. Curb appeal is about much more than a few flowers or a carefully painted door.
Your home's roof plays a notable role when it comes to your home's curb appeal. If it's dirty, worn out, or if there are areas where shingles are missing, it's going to dramatically lower the appeal of your home. While you might think that the roof only makes up a small part of the house, it's a considerable amount of what's visible from the outside.
Fixing up the roof by replacing old and tired shingles or tiles with new ones or by replacing the entire roof will do a lot to improve the appearance of your property. You might decide to change the type of material used on your roof to boost its overall appearance. For example, you can have the roofing company install architectural shingles instead of three-tab shingles to create a roof with greater visual appeal. Another option is to replace worn-out shingles with a metal roof or to try installing a tile roof to give your home a classic, elegant style.
Remodel to Improve Your Roof's Function
Your roof does more than make your home look good. It also plays an essential functional role. The roof of your home keeps out moisture, heat, cold, and sunlight. Residential roof repair allows your roof to continue to do its job. Patching up damaged shingles or cracked tiles will help the roof keep moisture out of the inside of your home. Fixing up the roof will also keep critters from making a nest in your home's attic.
In Tampa, roofing services are often needed after a storm. It can be a good idea to call in a roofing company to take a look at your roof after a hurricane or tropical storm, especially if you can see signs of damage from the exterior of the house or when you look up at the ceiling inside the home. Remodeling, repairing, or replacing your roof before the next big storm might also be a great idea if you've had storm damage in the past.
The quality of your roof can also help to protect your family's health. When a roof lets moisture into your home, there's an increased risk of mold growth. Mold growth or even just high levels of humidity inside the home can trigger respiratory problems such as asthma. Getting a new, improved roof can help protect and preserve your family's health.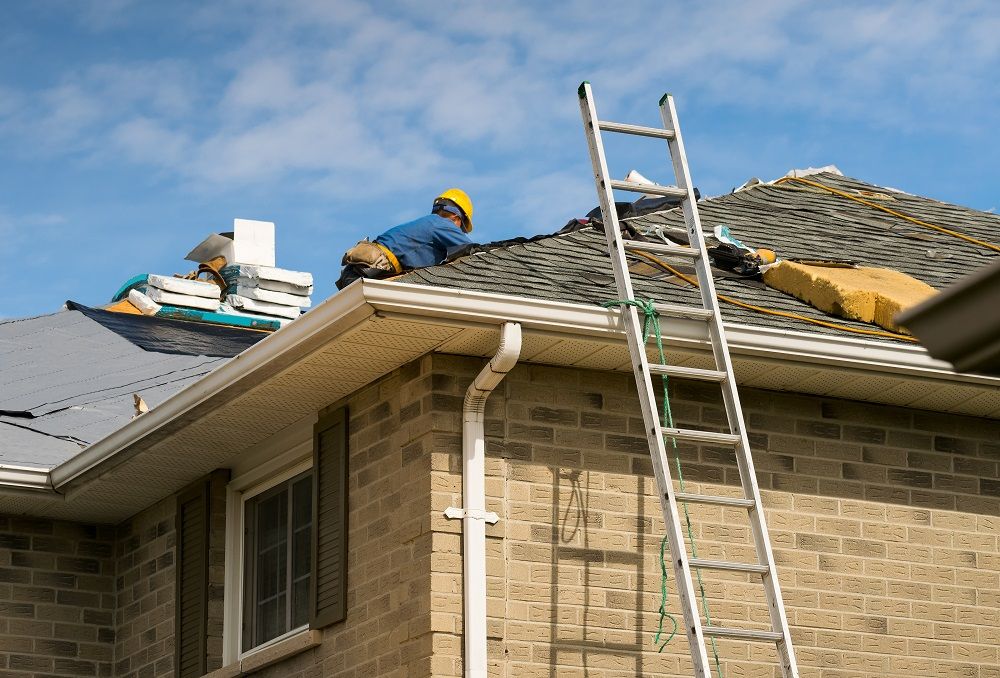 Remodel to Lower Your Home Energy Bills
The heat and humidity in Florida can mean that you run your home's air conditioner more than the average person. Keeping your home cool and comfortable in the Florida heat doesn't have to mean high utility bills, though. Improving your roof can help to reduce your home energy use, leading to lower bills.
The type of material you choose for your new roof can directly affect your energy bills. Some roofing materials are designed to be more eco-friendly than others. They reflect light and heat, keeping it from being absorbed by the roofing materials. When picking a new roof, keep in mind how the color of the roof can affect its ability to reflect or absorb heat. Usually, lighter colors are more reflective than darker colors. They can help to keep your home cooler even during Florida summers.
Getting a new roof on your home can also help to lower your energy bills by improving the building envelope. Depending on the state of your current roof, it might not be doing the best job when it comes to insulating your home and keeping the heat out. A better sealed and insulated roof will help to keep your family comfortable and your energy bills manageable.
Remodel to Boost the Value of Your Home
Even if you don't have plans to sell your home soon, it can still be helpful to think about your roof remodel in terms of how it will improve the value of your home. A roof replacement tends to have a high return on investment for homeowners, helping to increase the sale price and value of their property. Even if you plan on staying in your home for several more years, a roof remodel or replacement now could mean better offers and more demand for your home if you decide to sell in the future.
Although remodeling a roof might not be as exciting as renovating a kitchen or upgrading a bathroom, it does offer a mix of form and function. Potential buyers are going to be looking for a home with a roof that not only looks good, but that's also able to keep out rain, protect the home from wind, and provide insulation.
Is it time to replace or repair your home's roof? A residential roofing company in Tampa can help you decide. Latite Roofing and Sheet Metal has been helping homeowners since 1943. Our team of professional roofers can take a look at your roof and help you decide what to do next. We'll talk to you about the pros and cons of a full replacement vs. repairing parts of the roof and help you choose the option that works best with your budget and plans. If it's time to give your roof a new look or if you want to improve the function of your roof, give us a call today.
We provide roofing services in Tampa, Fort Myers, Naples, Bonita Springs, Miami, West Palm Beach, Fort Lauderdale and surrounding areas.