Florida is an ever-popular place to vacation, retire, and reside due to a gorgeous climate, incredible beaches, and a unique environment. However, the Sunshine State isn't always sunny, and Tampa has been consistently rated among the 5 U.S. cities most vulnerable to hurricanes. This means that, as a homeowner, you must be prepared for extreme weather and the effects of the elements on your home.
The roof is among the most exposed features and it bears the brunt of precipitation and wind, so a well-kept roof is essential for both the integrity and aesthetics of your home. But, before you plan to tackle any repair or replacement projects yourself, read on to find out why you should always hire professional help for your roofing needs. Then, find out how to get in touch with a residential roofing company in Tampa.
Expertise
There's nothing wrong with consulting Google and YouTube when it comes to small, DIY roof repairs, such as a displaced shingle or a minor leak. But more extensive roofing issues can be disastrous to your home in the long run, especially if they're not properly addressed. Poorly installed or repaired roofs may fail, leaving your house more susceptible to storm damage. Ask yourself if you're truly qualified to safeguard your home's integrity and family's safety by taking on major roof repairs. It's much better to leave residential roofing to the experts.
Labor
Another factor to consider is the amount of work that goes into roofing projects. The old roof must first be removed in a laborious process, which takes a lot of time and generates waste that can be difficult to dispose of properly. Then, the roof must be inspected, and any structural issues further addressed before the repairs can continue. If this step is overlooked, you could wind up installing new material on top of waterlogged wood, which defeats the purpose of your repairs. So, don't cut corners or take shortcuts when it comes to your roof; leave it to the pros, who'll do the job so you can get back to your life.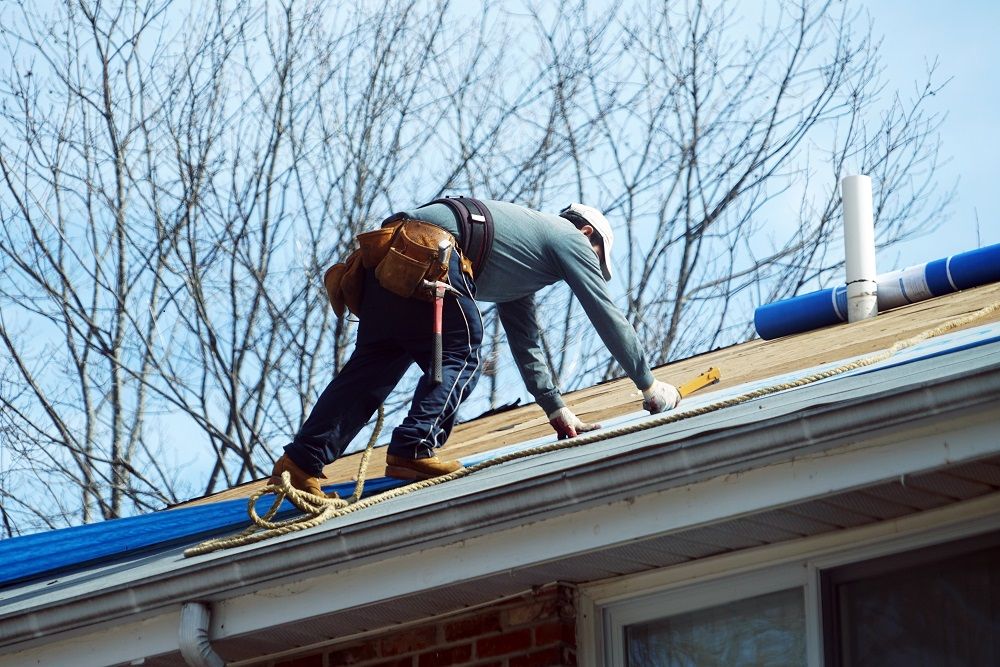 Danger
Last of all, never underestimate the hazards of DIY roofing. You can easily fall and become seriously injured or even killed without the proper safety equipment and training that all professional roofing crews use. There's no need to put yourself in harm's way unnecessarily when you can leave all your local residential roofing needs to companies who've been in the business for years.
Professional Roofing Company
Now that you know about the factors that make DIY roof repairs challenging and even hazardous, it's time to make a safe, smart decision for yourself and your Florida home. For the best residential roofing services Tampa has to offer, you can trust Latite Roofing and Sheet Metal. We have nearly eight decades of industry expertise and a crew of skilled, attentive roofers to make sure your home remains safe and sound. When you need shelter from the storm, leave all your Tampa roofing needs to Latite Roofing and Sheet Metal.