Florida residents know that spring and summer bring severe weather. Rain, wind, and hail cause thousands of dollars of damage to Florida rooftops every year. Fixing roof damage right away is the best way to prevent costly leaks during the next rain. Feel safe and secure when bad weather strikes by having your roof inspected and repaired by Latite Roofing, one of the best roofing companies in Naples,FL. And, when you know a storm is on its way, take these steps before and after to keep your home safe and dry.
Before the Storm
- Pictures Are Worth a Thousand Words
Floridians are expert weather watchers. When you become aware that rain and wind are heading your way, get outside and take some photos of your roof. These before photos provide invaluable information about the health of your roof and will help you provide evidence of storm damage to inspectors and insurance adjusters.
- Use Gutters as a Guide
Clean your gutters before the storm hits. Why? Two reasons. First and most obviously, clean gutters direct water away from your home. Second, if your gutters were clean before the storm but are filled with mineral granules or other debris from roof damage after the storm, you have strong evidence that your roof has been damaged.
- Trim the Trees
Keep tree limbs and branches away from your roof. Trees are the enemy during a storm and should never be allowed near your roofline.
After the Storm
Once the weather clears, it's critical to assess the condition of your roof as soon as possible. Keep in mind that, while some damage is obvious and easy to see, other damage isn't as easy to see but is equally concerning. Getting a professional roof inspection following a bad storm ensures that no damage goes undetected.
It's important to learn to distinguish storm damage from regular wear and tear, especially if you need to file an insurance claim. Florida storms bring severe wind and hail, both of which can seriously impair your roof and its ability to shed water and protect your home effectively.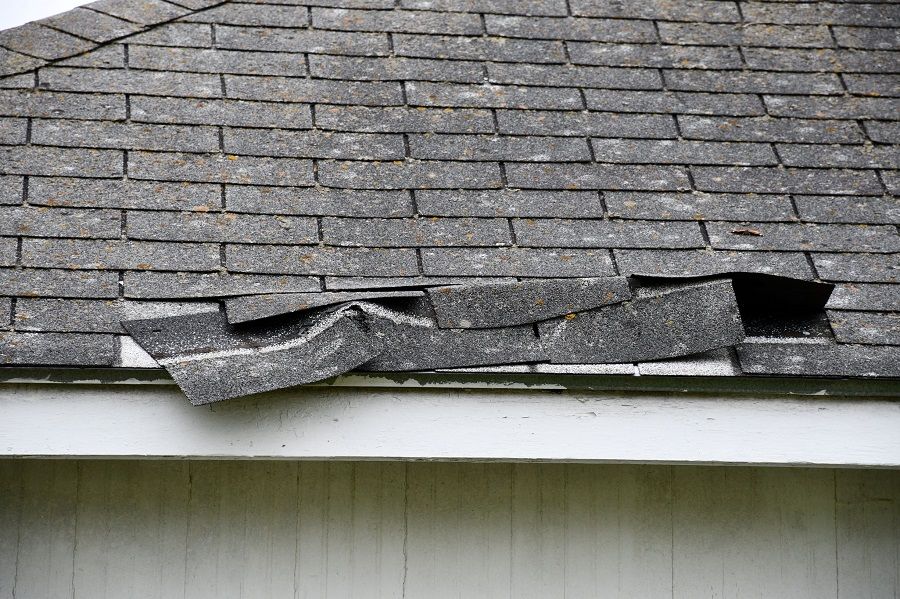 - Wind Damage
Wind alone can do significant damage to your roof. Wind doesn't travel uniformly across a roof; the perimeter and the corners take more pressure from the wind than the center, which is why most wind damage starts along the edge of a roof. Anywhere the roofing material is a bit loose, wind can work its way in and push the material out of place. This gives the wind even more to grab onto during the next storm; wind damage quite often starts small and escalates over repeated exposures. Once insulation is exposed, rain can get in and start to cause leaks and water damage.
Big wind events move a lot of debris. Glass, branches, and other storm debris can easily damage your roof during a storm by scratching, gouging, and even puncturing roofing materials. Following a severe wind event, look for the following signs of wind damage:
Asphalt shingles: Curling, broken, damaged or missing shingles
Wood shingles or shakes: Split or curled shingles
Flat roof: Cracks, tears, blisters, or wrinkles
Flashing: Tears and buckling
Roofing cement: Crumbling
Soffits, fascia, ridge vents: Decay, stains, and curled or missing material
Chimneys: Loose, leaning, or missing flashing, cracked joints, missing bricks
Indoor signs of water: Brown, yellow, or gray moisture marks or peeling paint indicate that water is getting through damage in the roof
- Hail Damage
Wind isn't the only danger to roofs during a storm; hail also wreaks havoc on Florida rooftops. Different materials absorb the impact of hail in different ways. The following is a brief look at signs of hail damage on some of the most common roofing materials in Florida.
Composition and Asphalt Shingles
Random damage with no discernable pattern
Loose mineral granules on the ground or in gutters
Black impact marks
Loss of granules at impact sites that exposes the roof felt
Shiny impact sites
Impact sites that feel soft, like a bruise on an apple
Radiating cracks in the granulated surface at the point of impact
Dented metal flashing
Damaged fiberglass mat, resulting in tears that radiate from the point of impact
Wood Shingles
Random damage with no discernable pattern
Splits in the shingles that are brown or orange in color
Sharp splits in shingles that otherwise show no deterioration
Impact marks or divots along the splits
Metal Roofs
Dents in metal panels
Dents in vents and flashing
Peeling or tearing along seams
Clay and Concrete Tiles
Chipped or broken tiles
Crescent-shaped fractures at the edges of tiles
Shattered tiles
Star-shaped fractures radiating from the point of impact
Spattered impact marks adjacent to or within the damaged area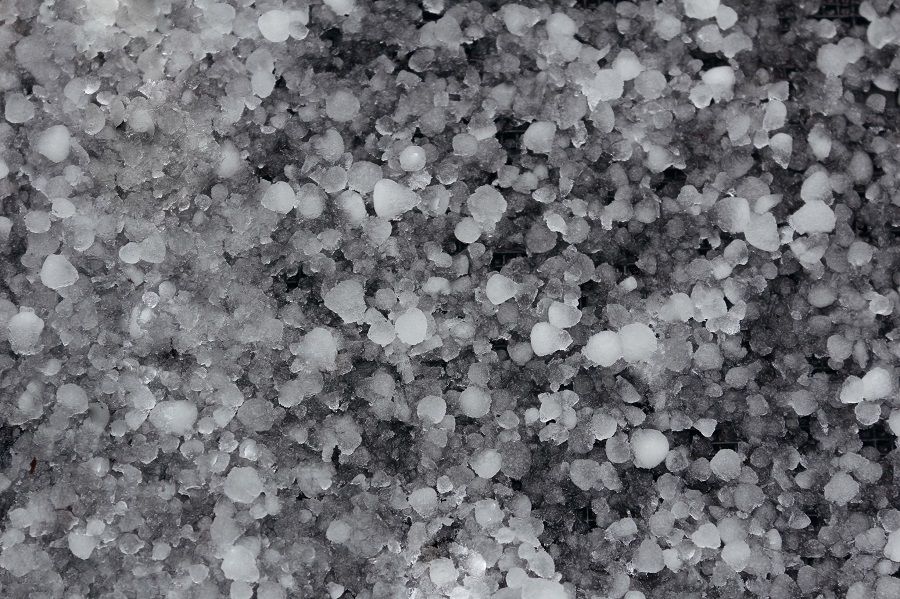 Making Repairs
Is it possible to replace individual tiles or shingles, or does the entire roof need to be replaced? There's no easy answer to this question. Much depends on the severity and extent of the damage. While you might be easily able to point to one or two clearly damaged shingles, the potential for surrounding shingles to also have damage is significant. Your roofer will perform a thorough inspection and assess whether repair requires replacement of a few shingles, one plane, or the entire roof.
Call the Professionals
Your roof is a critical component of the structural integrity of your home. It's always best to have an expert inspect your roof after any major Florida storm, especially if strong winds or hail were present. Roof repairs are always more cost-effective than internal water damage repairs. Latite Roofing and Sheet Metal, LLC, has been providing outstanding service to Florida communities for more than 75 years. We take great pride in consistently high-quality work that's delivered safely, on time, and on budget. Our skilled, professional staff is ready to provide superior customer service before, during, and after the project.
Latite Roofing and Sheet Metal, LLC, a residential roofing contractor in Naples, helps prepare Florida homes for the storms ahead. Contact us today to get a free roof quote or schedule a roof inspection.
We provide roofing services in Tampa, Fort Myers, Naples, Bonita Springs, Miami, West Palm Beach, Fort Lauderdale and surrounding areas.