A new roof is a significant and often pricey undertaking, but a bad one can cost you more. So, after decades of keeping rain, snow, and squirrels out of your home, it should be upgraded. Here's what you need to learn about roof replacement and how it saves you money.
The Cost of Roof Replacement
Roofing materials don't come cheap, which makes sense since they're your first line of protection against harsh weather. Asphalt shingles typically range from $3.50 to $5.00 per square foot, including installation fees, while slate and metal run anywhere from $9 to $15. They're especially expensive when you have a large or complex roof, but what really raises the costs is hiring professionals to do the job. They account for 40%-50% of your total bill.
DIY vs. Professional Installation
Though DIY might cross your mind to cut costs, it isn't practical. Roof replacement isn't like any other renovation project. If you're not very familiar with the process, one false move can put you and your home in a precarious situation. Getting up on the roof in the first place can be dangerous.
Meanwhile, professional roofing companies know how to handle everything safely and correctly. They have the right tools and equipment to complete the job on time and with the highest client satisfaction. In addition, good contractors provide warranties for the labor and materials used, so if anything goes wrong, you know you're covered.
Ways Roof Replacement Can Save You Money
If your roof has been badly damaged or has deteriorated over time, you may be contemplating getting repairs instead of having the whole thing replaced. Before you do that, think of these financial benefits that you can get by doing the latter:
Save on Minor Repairs
The quality of roofing materials has significantly changed over the years. Today's shingles have increased wind ratings, and underlayment has superior moisture protection. Replacing your old roof with these components will guard your home better against harsh elements and help you save on minor repairs later on.
Increase Energy Savings
When you have an inefficient roofing system, heat penetrates your home, warming up the attic and the top floors. This forces your HVAC system to work overtime just to keep up with the demands of high temperatures.
Thankfully, most membranes today are Energy Star rated. They're highly reflective materials that don't absorb much heat from the sun, allowing your home to stay cooler during hot weather. Replacing your roof with these components lowers your electric bill since your HVAC unit won't consume as much energy.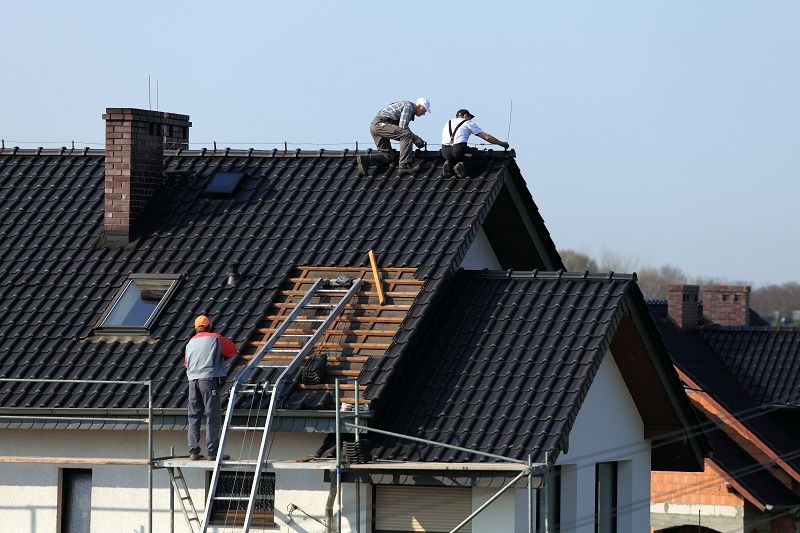 Lower Home Insurance Premium
A newer roof is less of a risk for a claim than an old one that's prone to leaks, loose shingles, and other kinds of damage. That's why policy providers offer several discounts for roofing upgrades. These insurance companies can take 5% to 35% off your premium, depending on the membrane you're replacing the current one with.
Add Value to Your Property
Replacing old roofing is one of the things you should think of if you're planning to sell your house in the next few years. It's one of the quickest ways to boost your curb appeal and attract lots of potential buyers. According to some estimates, the home improvement project can add up to 40% value; a $100,000 property can become a $140,000 residential unit by simply changing its roof.
Increase your roof's efficiency and value while lowering your electric bills and home insurance premium. Get in touch with Latite Roofing and Sheet Metal today for affordable roofing in Fort Myers.