In a perfect world, every home improvement project would increase the resale value of a home. In the real world, not all projects add to the profit most homeowners anticipate when they're ready to sell. For example, luxury bathrooms, home theater systems, and swimming pools in some markets decrease resale value. Kitchen remodels, a new front door, and attic insulation all add value. What about a new roof? Residential roofing services experts in Tampa offer insight into how a shingle roof may impact the value of your home.
Traditional vs. Architectural Shingles
Before getting into specific ways shingles affect home value, let's distinguish between the two types of asphalt shingles. Traditional and architectural shingles are the two most common roofing materials on the market today. Architectural shingles offer more visual appeal, but they usually cost more than conventional shingles. Traditional shingles may wear out sooner than architectural shingles, although they do cost less.
Visual Appeal Increases Value
Remember when you shopped for your home? You not only noticed the interior condition of the house, but the outside also caught your eye. Even though most buyers today first view a home online, curb appeal is what they notice first when they see the property in person. Any project that improves the visual appeal of your home can make it more attractive to a prospective buyer. A new roof will enhance curb appeal, but buyers may prefer architectural shingles over the plain traditional or 3-tab shingles. They're considered an upgrade, and they may attract more serious buyers and may help you sell your home closer to your asking price.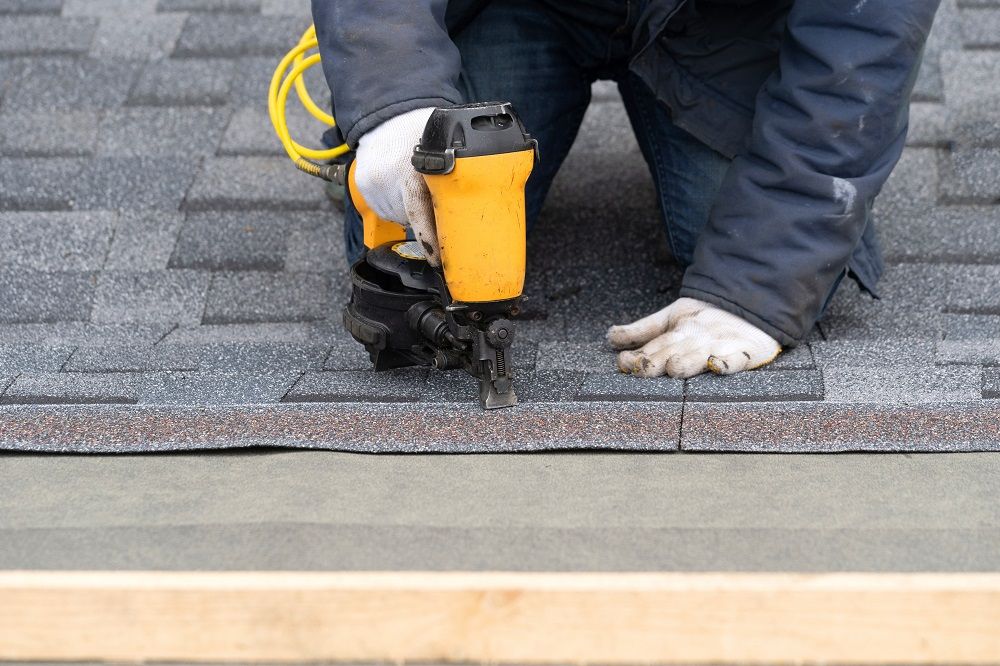 Add Value by Keeping Up with Maintenance
Maybe you're not giving much thought to selling your home today. Instead, you're considering a new roof because your current roof is nearing the end of its life span. One day you might sell. By taking care of a new shingle roof from the day it's installed, you'll put yourself in a better position to add value when a buyer gets an appraisal. A roof in disrepair receives more attention from an appraiser because it's an imminent repair issue. Keep your shingle roof in good repair, and the appraiser will have no reason to decrease the appraised value.
How Does a Roof Create Negative Impact?
When you're ready to sell your home, a decision to not install a new roof could snowball into multiple problems. First, a roof in disrepair could mean less interested buyers ask for showings. If you do get an offer, the buyers may delay the closing by asking you to repair or replace the roof first. A buyer may also offer much less than your asking price because they're already anticipating how much they'll spend on replacing it in the future. Scheduling a residential roof installation in Tampa today and keeping up with maintenance could increase your home's resale value tomorrow. Latite Roofing and Sheet Metal can help you determine the best shingles for your roofing project. Call us at (239) 985-0049 for a free quote.
We provide roofing services in Pompano Beach, Naples, Tampa, West Palm Beach, Miami, Bonita Springs and more.