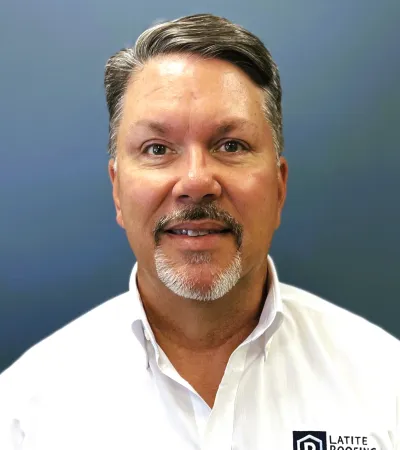 Meet the Rest of the Team
Scott Thompson
Director of Strategic Initiatives
Scott Thompson has over 25 years of experience in roofing, construction, and service industries. Scott began his career with Latite Roofing & Sheet Metal in 1998 as a Commercial Reroof Account Manager, and throughout the years has served as Vice President of Reroof & Customer Service, Reroof Operations Manager, and General Manager of the Tampa Branch. He currently serves as the Director of Strategic Initiatives. In this role, Scott's focus is on identifying markets, industries, geographies, and technologies that complement the overall M&A strategy and translates the analysis into specific targets that will develop into new service lines, grow existing service lines and include new service offerings in new locations. Scott plays a strategic role in providing support for due diligence activities across all functional areas of any transaction inclusive of products, equipment, operations, technology, sales, and marketing.
Prior to joining Latite, Scott worked as a General Manager for Sears Termite & Pest Control in numerous locations throughout Central Florida. Scott's responsibilities and influence extended throughout all areas of the organization, including strategic planning and execution, customer and employee retention, sales management, as well as operations with a strong emphasis on customer service.
Education
Westminster Academy
Valencia College
Scott is a native Floridian, and currently resides in Boynton Beach, Florida where he enjoys spending his free time with his family fishing and boating.